Victor and Mary
The Forest Espresso cafe is located within the Frenchs Forest Business Park, located on East Frenchs Forest Rd, Frenchs Forest.
We offer a broad range of breakfast, lunch and sandwich options for people on the go, and specialise in providing corporate platters for your next function.
Simply place your order online and collect at the counter!
You may have seen them before - Victor and Mary run Forest Espresso. They have been in the business for 17 years.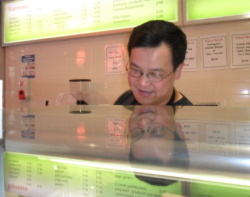 This is Victor, he doesn't have two heads, one of them is a reflection.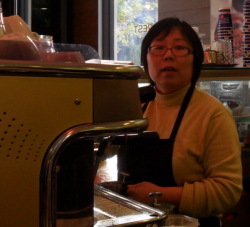 You may be mistaken for thinking Mary is glued to the coffee machine, but truth is she's just really good at it.
Also... we need your HELP!
we are missing part of our Freddo Frog.
If you have found him, please contact us at the shop.